Thinking about making a change to the exterior of your home? When submitting a change to your exterior please be clear as to which part of the home you are referring to. Especially when painting a new color; the more detail you can provide the better. All changes to the exterior paint color of your home must go through the Design Review Application process and must come from our approved color binders. Below is a picture of the anatomy of a house to use a reference when describing your project: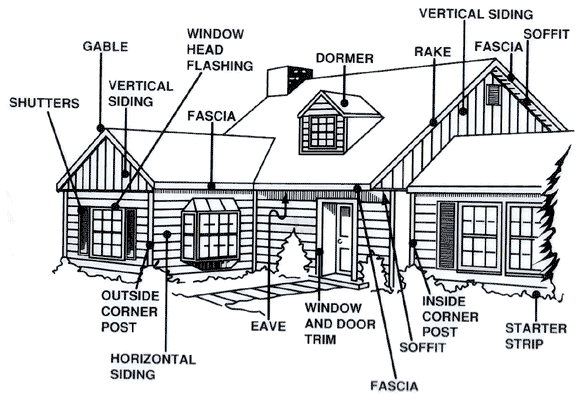 Wheatlands Homes need to match the covenant color palette and are broken down by 4 color categories: Main Body Color, Secondary Body Color, Trim Color, and Accent Color.
Main Body Color – includes vertical siding and horizontal siding
Secondary Body Color – not all houses in our neighborhood have a secondary color however some have 2 colors of siding which is what the secondary body color would be describing
Trim Color – include soffit, fascia boards, garage and window trim
Accent Color – includes shutters, windows hoods & exterior doors
To accompany the Design Review Application, it is required that homeowners take a picture of the outside of their home and label it with what the new colors will be for each area. This will help make for a smooth application review!
Palette Binders: