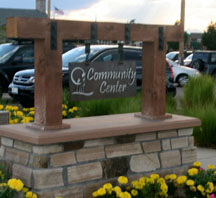 WHEATLANDS METROPOLITAN DISTRICT NOTICE OF 2023 REGULAR MEETINGS
Unless otherwise posted on the calendar of events page, the Wheatlands Metro District's Board meets at 6:00 pm, on the second Thursday of every month.  The meetings will be held in person at the clubhouse or online via zoom.  Please reference the meeting agenda for the location of the meeting each month.  The agenda is posted a few days prior to each meeting.
These business meetings are held to discuss and approve District-related projects as well as review future planning initiatives or other concerns that may impact sound financial management of the community.
The public is always welcome to attend any Board meeting. If you wish to speak at the meeting, public comment is at the beginning of each meeting.  It is recommended you arrive on time and sign in so you don't miss your chance to address the board.  Please know that we will post the agenda on our website prior to the meeting.  Also, we will post the Board minutes, after formal approval, which typically takes one to two months.  Approval of board minutes can only occur at the following meeting which is why there is a time delay for the posting of the minutes.
The Wheatlands' Clubhouse is located at 6601 S. Wheatlands Parkway.  Please reference the calendar of events for the next board meeting or any changes to the regular schedule.  For districts, official action only occurs at duly noticed meetings of a quorum of the board.
Click on the links below to access the Board Meeting Agendas and Meeting Minutes…