Is it time to stain or paint your fence? Follow these helpful tips to ensure you are completing the process correctly.
STEP 1: Identify if your fence is a perimeter or non-perimeter fence. View the map below to see the perimeter fences which are outlined in red.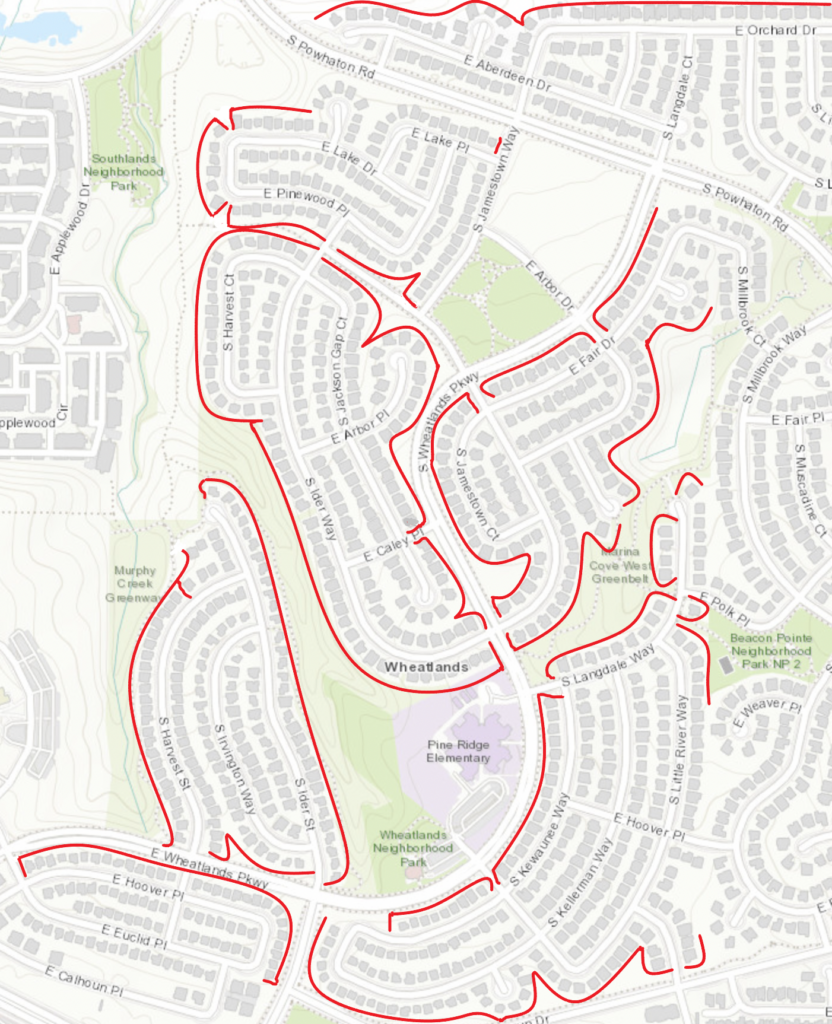 Helpful Clues: A few other clues if you have a perimeter fence: all perimeter wood fences are split rails and typically face the main roads and open space in the neighborhood. Is your fence 5 or 6 feet tall? If so, it would be a non-perimeter fence.
STEP 2: Now that you have identified which type of fence you have, follow the instructions below which are also found in guidelines under schedule 2 and 3 on how to paint/stain your fence.
STEP 3: If you have any questions, AMI is here to assist you! Don't hesitate to reach out to them, it is better to do it correctly than receive a violation. AMI – Phone: 303-351-5411 [email protected]
Approved Non-Perimeter Fence Stains
If you are touching up a fence and using an approved color stain listed below you do not need to submit a design review application. We thank you for keeping your fence and our neighborhood looking nice!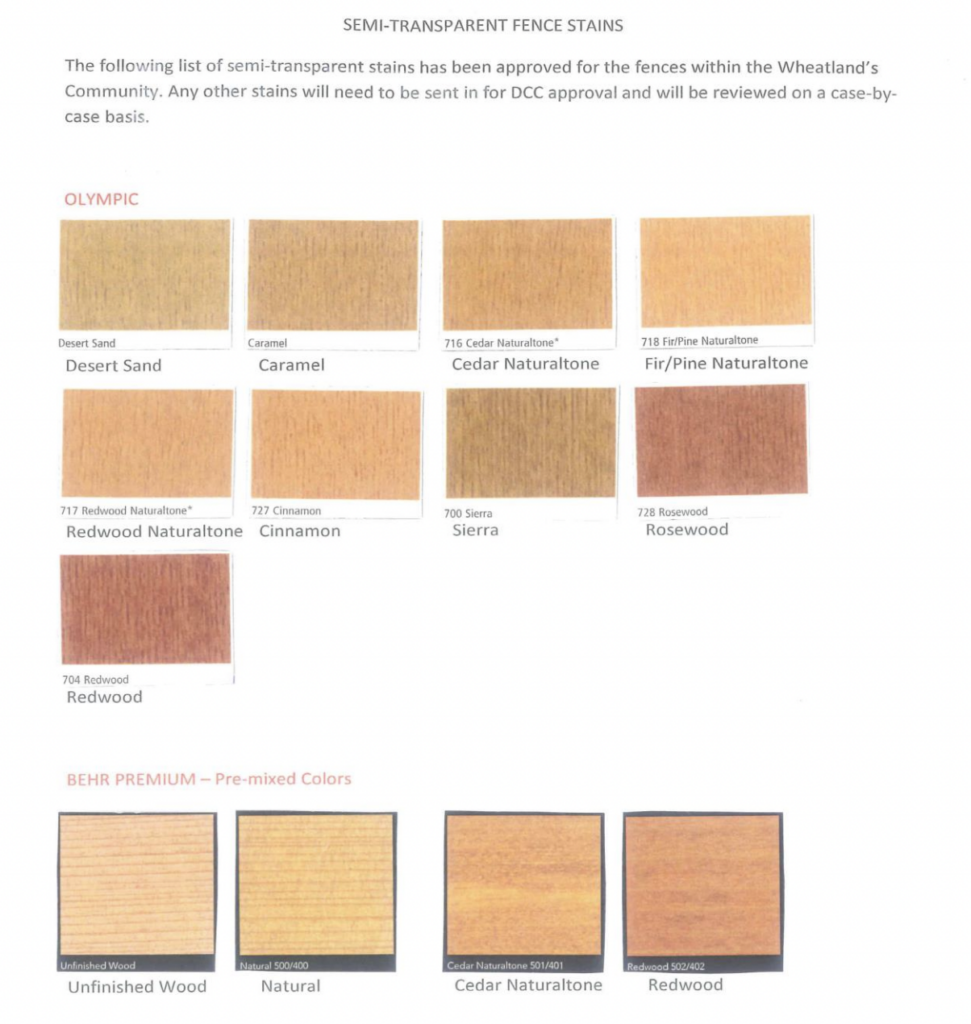 Approved Perimeter Fence Paint
All perimeter fences must be touched up and painted the same Sherwin Williams Nightingale color. You do not need to submit a Design Review request form if you are touching up your fence. Below is the information for the color that you can take to the paint store. We appreciate your help making our neighborhood a beautiful place to live.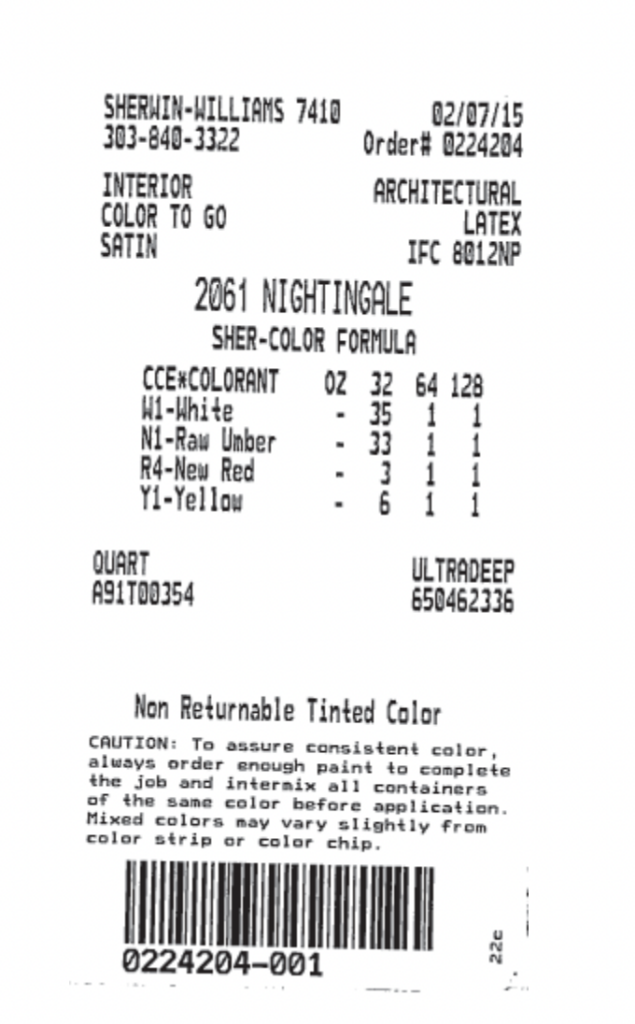 We hope you found these tips helpful and all information regarding staining and painting fences can be found in our Residential Improvement Guidelines under schedule 2 and 3.