YMCA Summer Camp 2023 Registration Opens TODAY!
Choose your fun, choose your adventure.
Customize your YMCA Summer Camp experience.
YMCA Summer Camp is a safe and supportive environment where kids play, explore and lift each other up.
Build your summer and choose your YMCA camps!   
REGISTRATION OPENS TODAY:
YMCA members, past camp recipients, scholarship recipients
Feb. 6, 2023: All others
Click here to sign up for Summer Camp!
COMMUNITY EVENTS
Last chance to purchase your tickets for the Wheatlands Beer Tasting and Food Pairingon Saturday, January 21st! Registration closes January 18th!
Enter Wheatlands in the search bar on the left-hand side of the page and then click on Wheatlands Beer Tasting to register. Click here to purchase tickets!
UPCOMING COMMUNITY EVENTS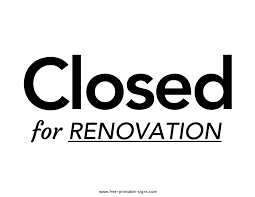 For the month of February, there will be no rentals or social events at the clubhouse due to a kitchen and bathroom renovation. We apologize for any inconvenience this may cause, but this renovation is to continue to make improvements to the clubhouse and to the community. Thank you for your cooperation and understanding.
Want to advertise your business and help your community have amazing social events? Become a sponsor at our social events next year. We are in the planning process for next year's social events and we are always looking for sponsors to help with the events.
If you are interested in becoming a sponsor, please click on the link below to download the form. Fill it out and email it and any questions to [email protected].
Click here to get the sponsor form
Kids Night Out!When: Friday, January 27th
5:30 pm-8:30 pm
Where: Aurora YMCA at Wheatlands, 6100 S Kewaunee WayAurora, CO 80016
What: Kids Night Out
Drop the kids off for 3 hours of fun. Dinner, games, crafts, and a movie. Our staff will start the evening with dinner and then lead the kids through a craft and some fun games and activities, followed by a movie.
Ages: Potty-trained to 12 years old.
Please register by the previous Wednesday.
Cost: $25/child, limited to 20 kids.
In order for us to have Kids Night Out, we'll need at least 6 children to sign up.
Click here to register for KNO Enter Aurora Kids Night Out in the search bar on the left-hand side of the page and then click on Kids Night Out to register.
Sip and Paint Friday, January 20th6-8pm$35 per personGrab a brush and a glass of wine and get in touch with your creative side! Join us for a paint party – wine and snacks are included! Must be 21 to attend.
Click here to register for Sip and Paint Enter Aurora Sip and Paint in the search bar on the left-hand side of the page and then click on Sip and Paint to register
Don't forget to register for…Kids and Canvas
Monday, February 20th, 1:30pm-3:30pm
Click here to register for Kids and Canvas Enter Aurora Kids and Canvas in the search bar on the left-hand side of the page and then click on Kids and Canvas to register.
Southlands Events
The Southlands Shopping center continues to offer events and programs. Check on the link below for information about Ice Skating on the Pond.