Community Events
Click here to sign up to attend the Easter event!


Click here to register for Poker Night Enter Wheatlands in the search bar on the left-hand side of the page and then click on Wheatlands Poker Night to register

Community Volunteer Opportunities
Beyond Hunger Raised Garden Beds at the Aurora YMCA


My name is Peter Duda, I work at the Southwest YMCA as the Beyond Hunger Manager. This year we are adding some raised beds as part of the program.

We will have beds at 4 locations:
· Aurora
· Arvada
· University Hills
· Southwest

We are looking for volunteers who might be interested in helping with the gardens. Below is an interest form. If interested, please click on the link below. Click here to sign up for the interest page!




Want to advertise your business and help your community have amazing social events or have a panel to advertise your business on the new Urban Soccer Fields that will be installed at the Aurora YMCA at Wheatlands this spring? Become a sponsor at our social events or have a panel on the Urban Soccer Fields. We are in the planning process for this year's social events, and we are always looking for sponsors to help with the events. We are also looking to have the Urban Soccer Fields open and ready for use this Spring and we would love to help promote your business! If you are interested in being a sponsor, please click on the link below to download the form. Fill it out and email it and any questions to

[email protected]



Click here to get the sponsor form for social events!
Click here to be a sponsor for the Urban Soccer Fields!

Upcoming Community Events


Click here to sign up for the 2023 Garage Sale!
Click here to view the Garage Sale Map!
Community Event Recap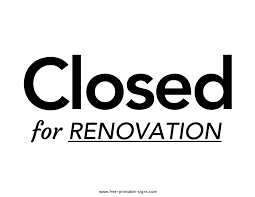 Due to the kitchen and bathroom renovation in the month of February, we did not have any community social events or rentals. We apologize for any inconvenience, but we are excited to share the renovations that were completed!




Due to low attendance, unfortunately this event was cancelled. We will reschedule another Bunco Night for the Fall. Stay tuned for more details coming soon.

Community Information



Get Ready for the 2023 Pool Season You can now activate your pool fobs for the outdoor pool on our website by clicking here. In order to have your key fobs activated, all current Wheatland's residents will need to fill out a new Disclaimer of Liability/User Release forms for the 2023 pool season. This is a yearly waiver and must be completed for you to have access to the pool. Once you fill out the form, you will receive a confirmation email and your fob will be activated. Please note if you are behind with your monthly metro district payments or have fines with the district your pool fob will not be activated until you have corrected your account.

2023 Pool Hours
May 28th – August 13: Summer Hours
The pool is open every day from 10AM-8PM for residents to enjoy except for 3 Saturdays in which the Wheatlands Sharks swim team hosts their swim meets. The swim meets are scheduled for June 3rd, June 10th and July 8th are from 7am-2pm. Residents may enjoy the pool from 2pm-8pm on days of the meets.

August 14th to September 4th: Back to School Hours
Monday – Friday 12pm- 4pm *Swim at Your Own Risk* 4pm-8pm Lifeguards on DutyDuring *Swim at Your Own Risk* we will not have any lifeguards in the stands during this time. All children under the age of 18, need to be accompanied by their parents or guardians to participate in the Swim at Your Own Risk hours. Saturdays & Sundays Lifeguards on Duty 10am-8pm.

New Pool Furniture:
We have ordered new pool furniture for this summer and are eager to replace our older chairs and lounges. We ordered 96 of the lounges and 20 matching chairs for the tables at the pool. The furniture is high quality commercial pool furniture and are the same ones they use at Water World. We ordered them in a skyblue color and hope it will enhance your pool experience this summer. We can't wait to enjoy these new chairs with you! Pictures of the new pool furniture are below:




Landscape Maintenance:
We are preparing for spring planting by amending the soil around the clubhouse flower beds. Cox Landscaping is also continuing to cut down the tall grasses throughout the district to prepare for the spring growing season. Snow removal continues as needed.

Aurora Water Restrictions:
At the March board meeting, we discussed the Aurora water restrictions that require residents and the district to only be able to water 2 days a week. We understand this will lead to grass looking brown and below our typical neighborhood standard. Cox Landscaping is going to everything they can to keep our turf and trees alive but know this will be a challenge. For residents, we also recognize this will be a challenge and we have directed our covenant specialists at AMI to not give violations for grass that is brown due to the water restrictions. AMI will still look for weeds to be removed and yards to be free of trash and kept up as much as possible. Cox Landscaping did give tips during the meeting to soak your yard several times a day during the 2 days that are allowed in order to help save your turf. We encourage residents to view the City of Aurora policy on watering here:
https://www.auroragov.org/residents/water/watering_times .

Please reach out to the City with any concerns regarding their watering policy.

Clubhouse Maintenance:
Unfortunately, the clubhouse water heater cracked and needed to be replaced last month. We did catch it before it leaked and were able to get it replaced quickly. The clubhouse is staying in good shape otherwise and we can't wait for residents to enjoy the new kitchen and bathroom remodel.

Urban Soccer Field:
The Urban Soccer Field received approval from the City of Aurora. We got our final permits so we can begin construction. We are going out to bid for the construction of the fields and hope to have the work started soon.

Phase 2 of the Park:
We completed our final walk through for Phase 2 of the park in March. Although the project is substantially completed, the sub contractors for Richdell will be coming back out when the weather warms to put down the top coat on the basketball court and to paint the lines on it. Residents can enjoy the new space in the meantime, so feel free to shoot some hoops and enjoy the ping pong tables and corn hole games. It is bring your own games to the park. So you will need to supply your own basketball, ping pong paddles etc. The new park does include an area for hammocks as well, where you can attach your own hammock to the pillars and enjoy a good book in this new outdoor space. We have noticed geese have been enjoying our park a little too much. We have had Cox landscaping come out and power wash the courts and clean up after the geese. We also have placed a few fake dogs to hopefully deter them from landing there. We are working on coordinating a grand opening party this summer to celebrate the new space as the weather warms up.

Election:
At the end of the day on Tuesday, February 28th, there were no more nominees than there were seats available for the May 2, 2023 director election, so the election for the Wheatlands Metropolitan District has been cancelled. The following directors have been elected via acclamation:

Term Expires May 2027:
· Paulette Martin
· Somiya Bhatnagar
· Rodney DeWalt

We will coordinate with each of you separately after the election date on the Oaths of Office that need to be administered to finalize your respective election to the District's Board of Directors.

COVENANT ENFORCEMENT

The City Council has approved water restrictions for the City of Aurora. You will only be able to water 2 days per week and not between 10am and 6pm. Prior years it has been a 3 day a week watering restriction. If you are looking for ways to reduce your water use and remove the grass areas in your yard, the City of Aurora does have programs to help.

The City of Aurora currently has Grass Replacement Incentive Program (GRIP)
Aurora Water incentivizes the conversion of water-guzzling turf lawns to water-wise landscapes through our Grass Replacement Incentive Program (GRIP,) formally known as the Water-Wise Landscape Rebate. Water-wise landscapes are attractive, lower maintenance yards that save water, provide wildlife habitat, and withstand drought.
Whether you choose a colorful plant-based landscape or water-wise or native grass, you'll conserve water and save money on your water bill by switching to a water-wise landscape through GRIP.

GRIP Basic Rules:
· Aurora Water must approve all projects before installation. Rebates are not retroactive.
· Areas to be converted must have existing grass. Yards that contain barren soil or significant bare patches of soil and weeds do not qualify.
· Residential projects must be front yards that are readily visible to the public.
· A 500-square-foot minimum size applies to all projects unless it is for the entire front yard or curbside area (the grass between the sidewalk and the street).
· A phasing option is available.
· The rebate is up to $4,000 max paid out over two years. Please see the GRIP manual for rebate coverage details.
· Artificial grass does not qualify for a rebate.
· Before completing the application, read the Grass Replacement Incentive Program (GRIP) Manual.
https://www.auroragov.org/residents/water/rebates/water-wise_landscape_rebate

They also have a Landscape Design Program, and they will help design a water wise plan for the you.

https://www.auroragov.org/residents/water/landscaping/landscape_design_program

Water-wise Landscaping – City of Aurora (auroragov.org)

Please remember you will still need to submit your plans to the Metro District for approval, City approval does not mean District approval.
For the guidelines and application, please visit https://www.wheatlandsmetro.org/covenants/




Next Board Meeting
Thursday, April 13th at 6:00pm

We welcome all community members to attend and participate in our board meetings.

Get involved and volunteer for a committee and share your talents!

Going forward the board has decided to allow for flexibility with our meetings
and will post on the agenda prior to each meeting if they will be at the clubhouse or online.

View our website at www.wheatlandsmetro.org to see the agenda and past meeting minutes.

Thank you!

YMCA Programs





Kids Night Out!

When: Friday, April 14th and 28th
5:30 pm-8:30 pm

Where: Aurora YMCA at Wheatlands
6100 S Kewaunee Way
Aurora, CO 80016

What: Kids Night Out
Drop the kids off for 3 hours of fun. Dinner, games, crafts, and a movie. Our staff will start the evening with dinner and then lead the kids through a craft and some fun games and activities, followed by a movie.

Ages: Potty-trained to 12 years old.

Please register by the previous Wednesday.

Cost: $25/child
Limited to 20 kids.

In order for us to have Kids Night Out
will need at least 6 children to sign up.

Click here to register for KNO


Click here to register for dance class!
Click here to register for cooking class!


We are offering all sorts of swim lessons for kids of all ages!
Click on the link below to register! Sign up soon!

Click here to register for swim classes/lessons




Become a sponsor for HKD! Learn more by clicking here!


We are hiring lifeguards for the outdoor pools for this summer!
We are looking for lifeguards for Wheatlands and Tallyn's Reach Pools.

We will get you lifeguard certified if you are interested in becoming a lifeguard or recertified if your certification has expired.

Being a lifeguard is a very fun and rewarding job with great pay.

Must 16 years or older to apply.
Come join the YMCA team!


Southlands Events


The Southlands Shopping center continues to offer events and programs. Pictures with the Easter bunny will be available at Guest Services.

Check on the link below for information

Visit our website for more details