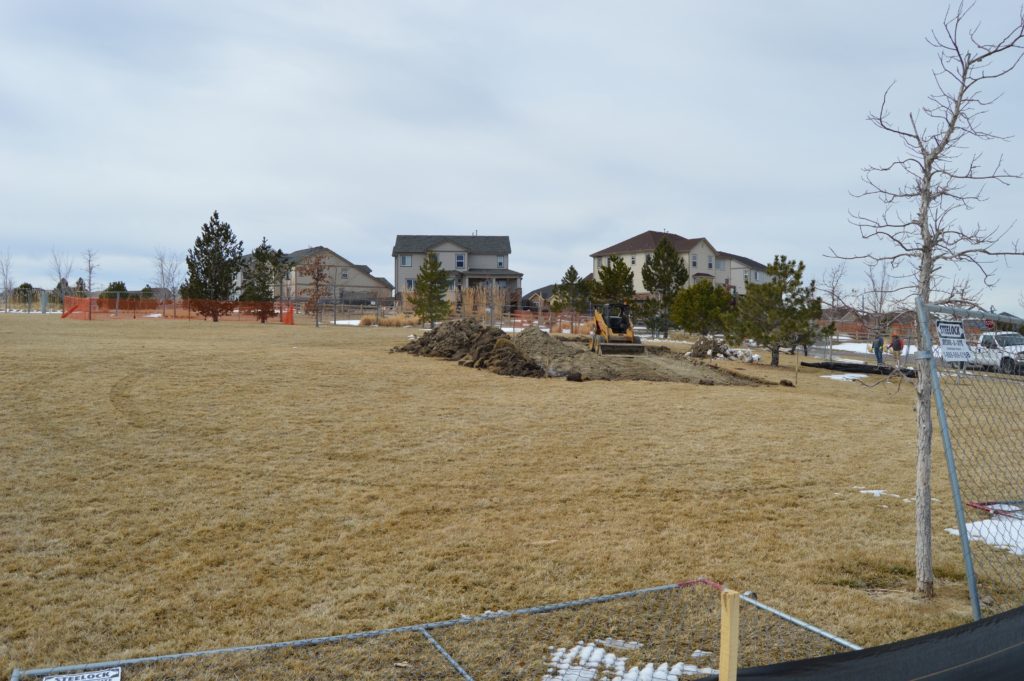 We are pleased to announce construction is underway on the Wheatlands Community Park.
The Community Park will feature a restroom, pavilion, climbing wall and multi-age play features with the theme of "Big World, Little Kid". The Park will be located off Wheatlands Parkway and South Jamestown Way.
The construction schedule has the park completed by late summer and we will continue to keep the community updated on the park's progress. For more pictures of the park design click here.