Updated on June 11 – With new guidance playgrounds can now have 25 people at a time.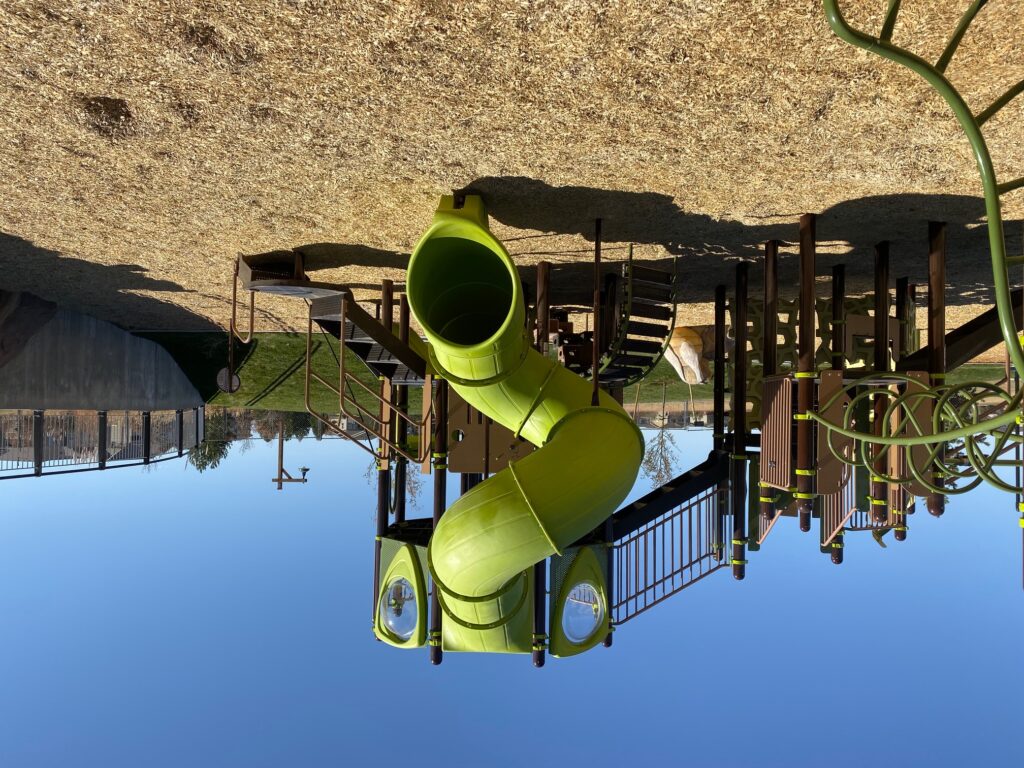 We are pleased to announce our community playgrounds can open!
Under the Safer at Home and in the Vast, Great Outdoors our community playgrounds can open with restrictions. This includes the playground at the clubhouse and the new community park playground and restroom.
The order limits the capacity to 10 people at a time at the playground. Individuals should stay at least 6 feet away from members of other households.
It is up to individuals to play at their own risk and to bring their own cleaning and sanitizer products if desired.
We also want to remind the community of our playground rules to ensure a fun and safe environment for everyone:
Be Bold
Have Fun! Park Hours are from 6 a.m. to 11 p.m.
Restroom is open from 6 a.m. to 9 p.m.
Be kind
Park areas are on a "first come, first serve" basis.
Amplified sound is not allowed
Use of artificial lighting, other than those permanently installed in the park, is prohibited.
Be Responsible
Supervise children at all times.
Pick up and dispose of litter.
Pets must be leashed and under physical control at all times. Pet waste must be picked up and disposed of.
Sales and commercial activities are prohibited
No posting of any notices, letters, or signs (permanent or temporary).
Do not attach anything to trees or structures.
Bicycles, skateboards, and rollerblades are only allowed on sidewalks and designated trails.
Motorized vehicles are not allowed within the park.
Removal or damage to any District property is prohibited.
Be Safe
No explosives, fireworks, or model rockets.
Golfing, archery or discharge of any firearm is prohibited.
Fires and charcoal are allowed in grills and designated areas only. Extinguish all charcoals and dispose of them properly before leaving.
No glass bottles or glass containers.
We are thankful we can open the playground(s) again and appreciate your help in making our playground a safe and fun place to play.