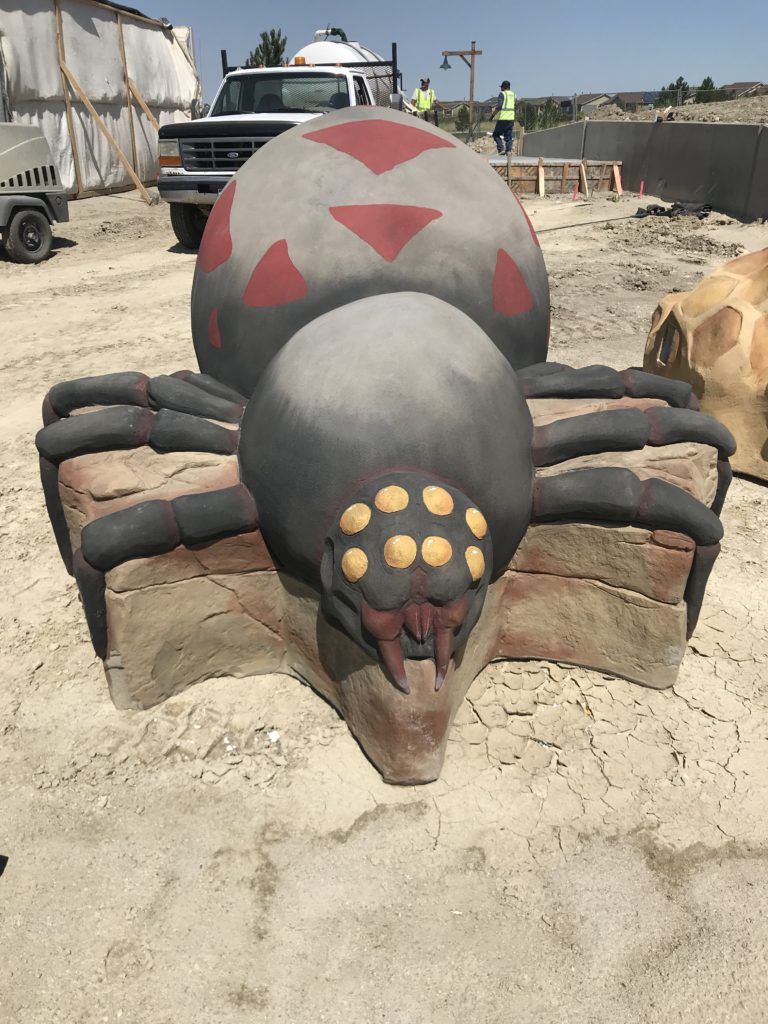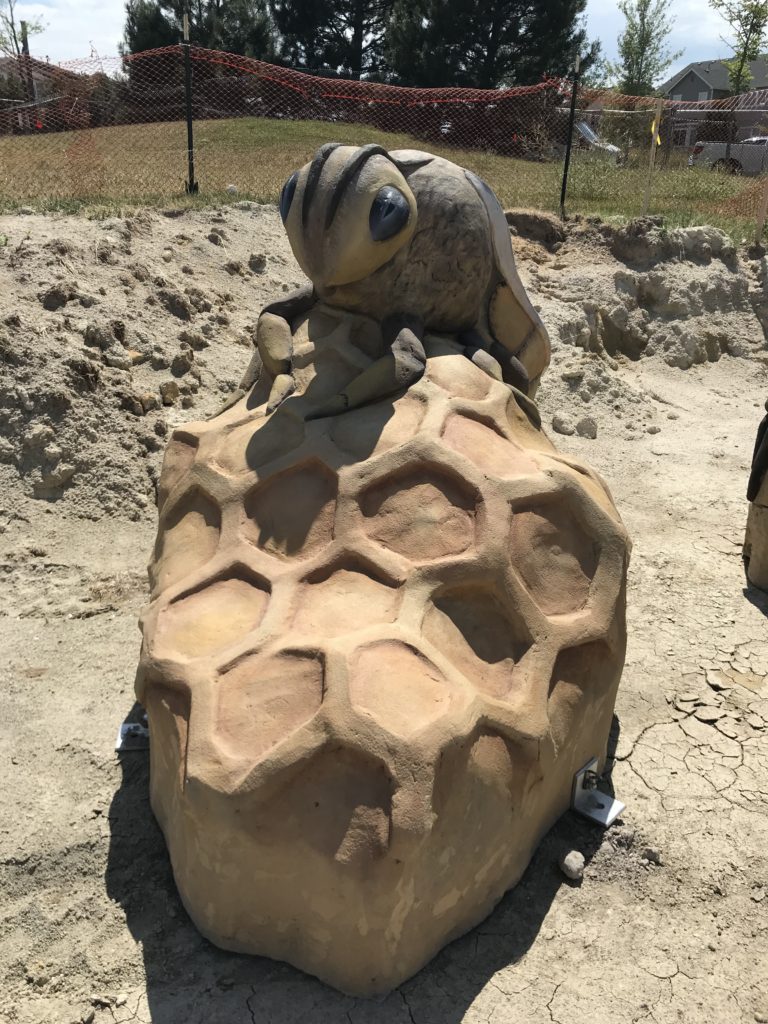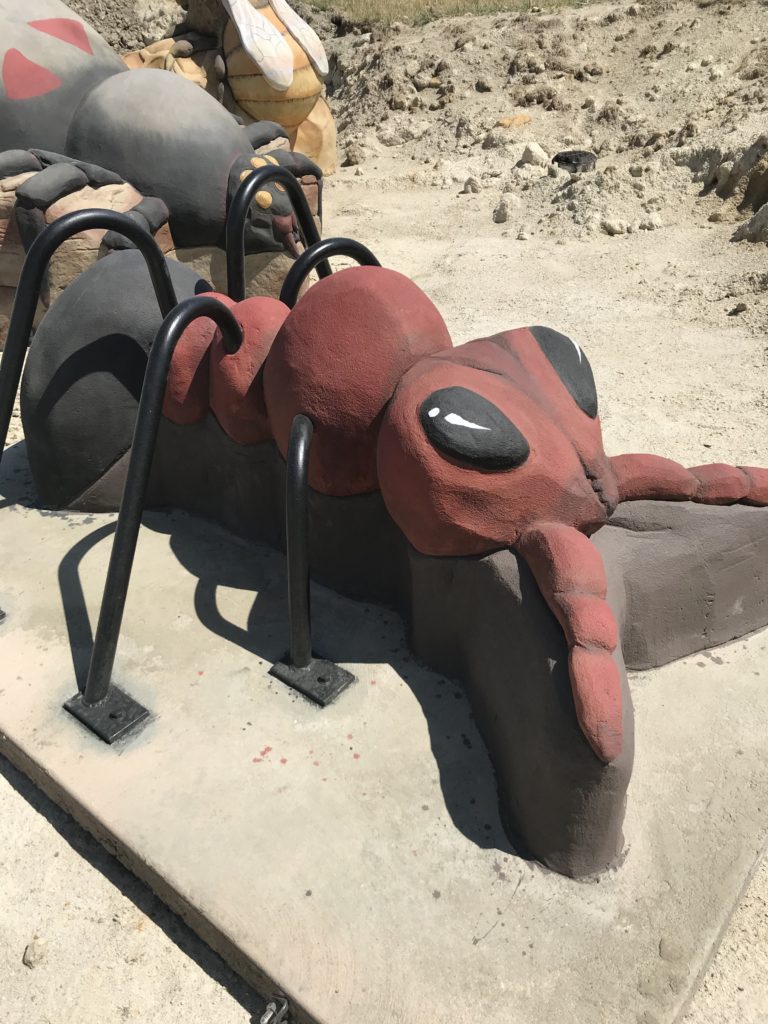 The park is transforming! With the formation of the climbing wall and the sculptures being brought onsite you can begin to see the vision and how amazing this playground will be for our community.
August Park Update:
ID Sculpture is on-site and forming the climbing wall and insects.

The climbing wall features an ant hill, tree roots and an earthworm to challenge kids as they grow to climb up each different section.
The insects (pictured above) will be placed inside the park with the spider web at the top level of the climbing wall.  The spider will attach to a spider web climber.

The drainage system in the playground area has been installed.
The forms are up for the boulder footings and they will be poured. 
Goodland has completed rough grading the site.
The shelter columns and seat walls were poured.
The boulders are set in place and are ready for review.
Goodland has begun pouring the playground curb.
They are hoping to complete the flatwork at the top of the playground then begin work on the lower portions of the playground.
Goodland has begun work on the sign at the corner of the park.
Colorado Hardscapes will be available late August.
All the play equipment has been manufactured and is being stored until ready for installation.
The shelter is being built offsite and is nearing completion and should be ready to ship within a week or two.
The playground curb along the northeast portion of the lower playground has been poured.
All the lighting equipment has arrived.
The water connection to the restroom has been completed.
Although we have hit a few delays along the way the quality of work being done is fantastic. It is really starting to come together and we appreciate the communities support of this project.